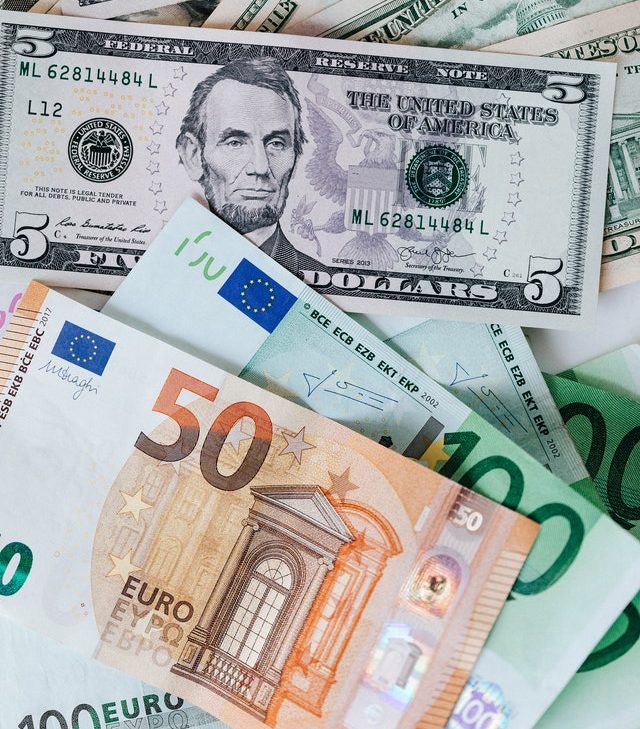 Hey, first of all, I hope you're having a great time planning your trip to Palma de Mallorca!
When summer is coming, money exchange and currency exchange is calling too if you're traveling far away and looking for some fun! And of course, everybody is wondering where are the best places where to exchange your money in Mallorca, after all, so many exchange rates are unfair, but…
Some others aren't! Like our currency exchange Mallorca service that serves in the Balearic Islands in Majorca and areas around Calvià like Magaluf and Palma Nova.
So well, let's dig a bit into the exchange rate in Mallorca and also get to know about some other interesting things.
Euro Exchange Rate in Mallorca
| | | |
| --- | --- | --- |
| Currency | Rates | Large Amounts |
| GBP | 1,15 | 1,17 |
| USD | 0,85 | 0,86 |
| CHF | 0,92 | 0,93 |
| SEK | 0,091 | 0,092 |
| NOK | 0,096 | – |
| DKK | 0,13 | – |
| CAD | 0,66 | – |
| AUD | 0,60 | – |
This table you see here is one of the most common fair exchange rates in Mallorca, but, if you'd like to check actually the live rates for the greatest euro exchange rates for your money, click here > money exchange in Mallorca
If you're somehow curious also about getting to our office, just check this link to go to Google Maps and find the right place for your money exchange in Mallorca.
Well, now that you know what actually is a fair exchange rate for your money, let's discuss some other topics of interest.
The Currency Exchange in Palma
Do you think the exchange rates between the main city in Palma, and the exchange rate we have for example in our exchange offices located in Magaluf and Palmanova are different?
Well, guess what, you're totally right! 
Usually, in the central city, there are a lot of tourists visiting the city because Mallorca is known for its beautiful history and its beautiful cathedrals and churches among a few other cool things and because the center of each country is usually the most visited, as it's usually the most expensive, that's why you need to be careful where you exchange your money in the island of Majorca.
My point here is… if you're looking actually to exchange your money in Mallorca at a fair rate, look always for other places than the central city where the prices are usually a bit higher like in the airport of San Juan in Palma de Mallorca.
In our offices in Magaluf and Palmanova for example we're always trying to make our best to keep the exchange rate at the best possible for you.
We are a family business running since the 1972's and one of our missions is to treat lovely people like you, like family to us, and, you only want the best things for your family, am I right? you bet!
It's a Good Idea to Exchange your Money in Mallorca?
Of course, it's a good idea! You usually get a fair exchange rate if you find the right place for your money exchange in Mallorca!
In places like Palma de Mallorca we live and breathe tourism, there's no one actual reason why you should not exchange your money in Mallorca, the euro exchange rate in Mallorca is pretty fair usually.
Summary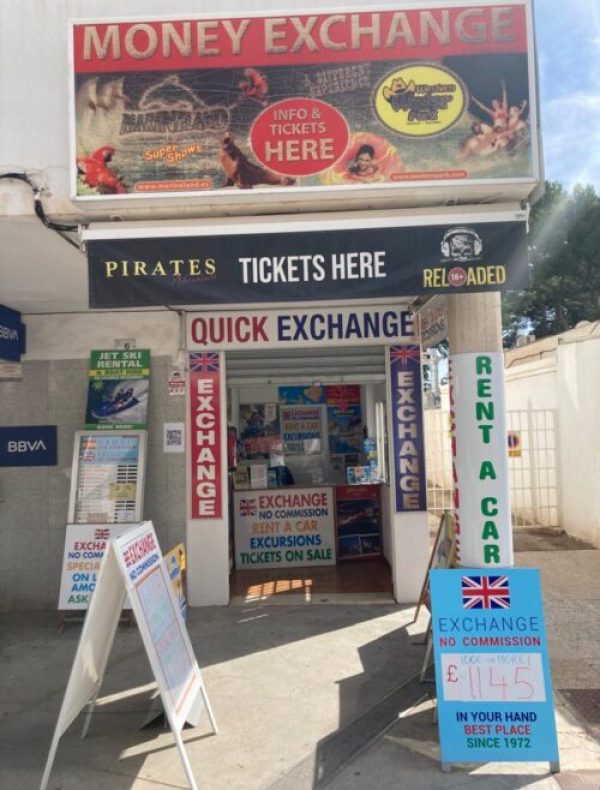 Article Name
Money Exchange in Mallorca - What is the Euro Exchange Rate in Mallorca?
Description
Everything you need to know about the euro exchange rate in Mallorca and the places where it's better to exchange your money
Author
Publisher Name
Publisher Logo