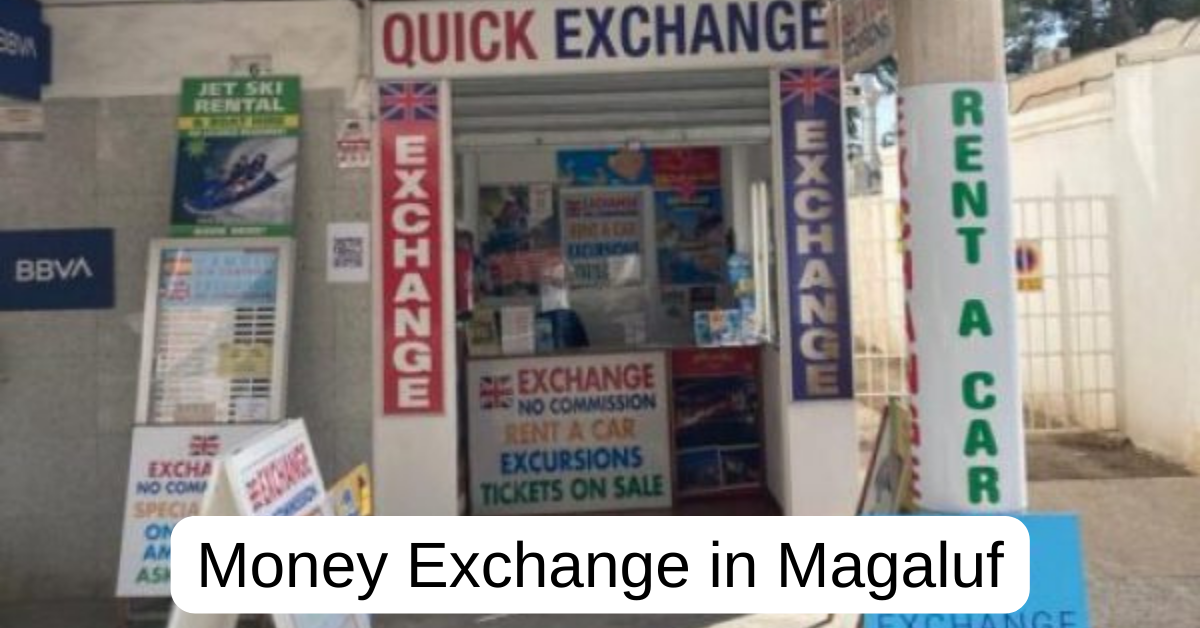 Money Exchange in Magaluf and Currency in Magaluf
Have you ever visited Magaluf in Mallorca?…
As you can imagine and may have heard, Magaluf is one of the best places you should visit when going to Mallorca because of its stunning beach, food, restaurants, activities, and… of course! the famous nightlife parties!
Anyways, what most people clearly miss is to find the right exchange for their currency in Magaluf as you know, finding the best money exchange in Magaluf must be one of your first priorities when visiting the island Mallorca.
Our Office Money Exchange Office in Magaluf
Okay, now, if you're in Magaluf, you clearly have to look for the best office that offers the best exchange rate for your currency in Magaluf, having said that, let's take a look at how to get there.
First of all, if you have a phone, make sure to click on this link to get to open Google Maps and this way to get to our money exchange office in Magaluf in an easy way.
But, if you don't have Google Maps, make sure to ask the locals, just ask them where's the money exchange office near the bank BBVA.
This way you make sure you'll find us and once there you'll exchange your money and have nothing to worry about anymore, we also offer tickets to the BCM and other amazing breathtaking activities.
Well, here's an example of the table you'll usually get in our offices, though, it may be changing from time to time, so make sure to check our home page > Mallorca exchange always.
Here's a table for the currencies in Magaluf:
(As I said before, make sure to change our home page to see the actual prices day-to-day)
| | | |
| --- | --- | --- |
| Currency | Rates | Large Amounts |
| GBP | 1,15 | 1,17 |
| USD | 0,85 | 0,86 |
| CHF | 0,92 | 0,93 |
| SEK | 0,091 | 0,092 |
| NOK | 0,096 | – |
| DKK | 0,13 | – |
| CAD | 0,66 | – |
| AUD | 0,60 | – |
Why Mallorca Exchange?
Well, this question is really easy actually!
As a family-oriented business working from 1972…
We know how much of a difference makes getting a fair money exchange for your foreign exchange in Mallorca, we know you love to have the best times with your family, kids, and with your friends, see them smiling, running, jumping, and all sort of beautiful things that makes their staying just as sweet as a soft smile.
Since we understand your main concerns we are always trying to offer you the best exchange ratio possible, and not only that, but we're also selling rent a car, excursions, and other cool activities to make your stay just amazing.
I hope this little post-guide was of help dear traveler, be safe and make sure to visit Mallorca!
Summary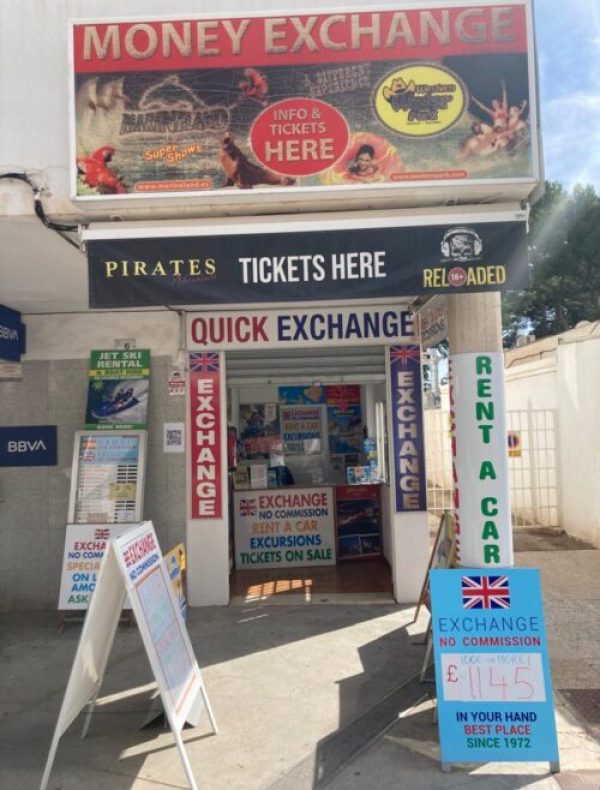 Service Type
Money Exchange - Currency Exchange
Provider Name
Mallorca Exchange - Quick Exchange
,
Av. Magaluf, 6, 07181 Calvià, Illes Balears
,
Area
Description
Money exchange in Magaluf, Mallorca exchange